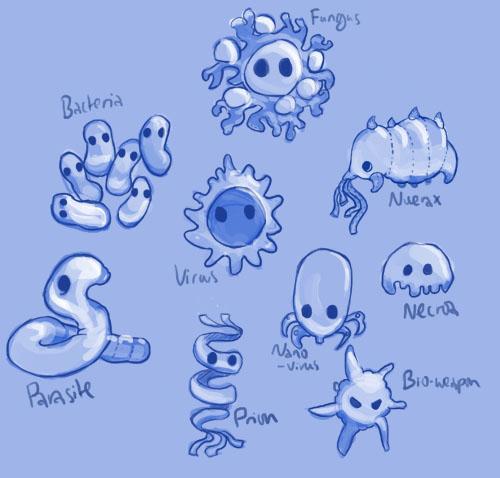 Plague Inc Plush Toy Art Work
Ndemic Creations
the makers of
Plague Inc.
and
Plague Inc: Evolved
have confirmed that they are considering plush toys based off the pathogens in the game
Plague Inc.
and
Plague Inc: Evolved
. It is to note that they are only just
considering it
and not actually producing it at the moment. That being said, it would seem to be changing rapidly as the new poll shows overwhelming support for the idea.
Currently not a lot has been confirmed and only concept work for the idea has been released. It would seem to say that they are seriously considering it, and the way the polls are going I think they will, although currently it is to note that this is almost speculation and common sense. That could be changing rapidly as this news keeps going so I would stay tune to this site and the forums to stay tuned.
Personally, the necroa virus, the neurax worm, and the prion are absolutely my favorite and I would most likely buy one if it happens to come out! Are you going to buy a prion stuffed toy and a nano-virus toy that happens to be on a virus pillow? It certainly would be a nice gift to your kids if they are interested in science or Plague Inc. You even could give one for yourself!